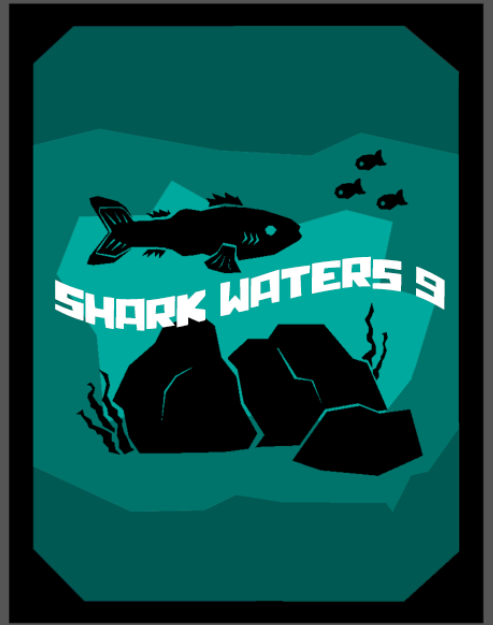 Shark Waters 9
the rules of the game are in the download files.
here is a few things you need to know. MUST READ!
the cards have two sides to them. here is more detailed discription of what cards should go with what.
the 3 sharks should have each have the logo SHARK WATERS 9 on the backs
next the three loot items. The CRYSTAL SKULL, GOLD PILE and the NECKLACE. should all have the same SHARK WATERS 9 on there backs.
Next the human divers should each get there corresponding cross bone X on there backs. you can tell witch one they are by there picture.
(Example, the diver holding the spear gun goes with the card back of the diver holding a spear gun)
Download
Click download now to get access to the following files:
shark waters 9 front of cards.pdf
2 MB
shark waters 9 back of cards.pdf
2 MB
Shark waters 9 rules set.docx
12 kB